ATMs provide access to withdraw and deposit cash quickly and conveniently for bankers. However, this convenience also attracts the attention of criminals who are constantly devising new ways to compromise your financial security. ATM scams are nothing new – but the tactics may not be known to everyday bankers. In this post, we will share the common types of ATM scams (including ATM skimming), how to avoid them, and what to do if you are the victim of a scam.
What is an ATM Scam?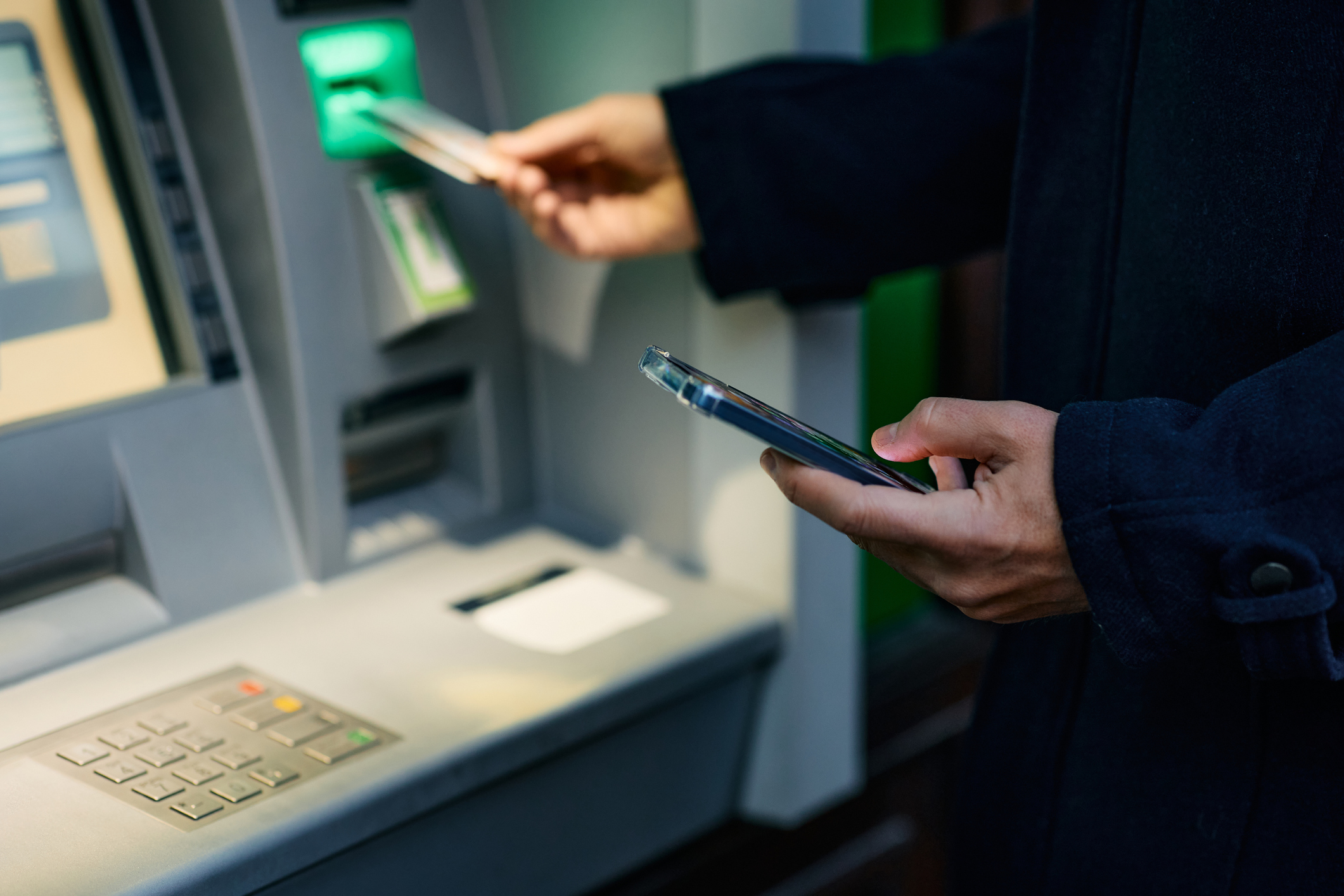 ATM scams are fraudulent activities that take place at or near ATMs, intending to steal your money and personal information. Scammers use various tactics to deceive the ATM user, such as fake ATMs, hidden cameras, and even fake card readers. 
What are the Most Common ATM Scams?
ATM Skimming: For the past decade, the most common scam has been ATM skimming. A scammer places a fake credit card reader or a fake keypad over the machine. The scammer then has the credit card number and PIN to duplicate the credit card or use the credit card number for purchases online. 
Cash Trapping: A scammer uses a trap to collect the cash from dispensing. After the banker leaves the ATM to notify the bank, the scammer will remove the trap to collect the cash.
Glue and Tap Scam: Many ATMs have begun including a tap function for credit cards. A scammer will put glue in the card reader, keeping the user from inserting the card. A "helpful person" nearby will show them how to utilize the tap function. Several ATM users don't realize they need to close out the transaction with the tap function, and the scammer will then drain the person's bank account. The helpful person may also memorize the card number and PIN as the banker uses the machine. 
Fake ATMs: These are most commonly used at places other than a bank such as a convenience store or event facility. A scammer will place a fake ATM at the location for the sole purpose of collecting credit card details and cash inserted in the machine. It may also be next to a bank's ATM which includes a sign on the real machine indicating that it is "out of service."
ATM Thefts: Scammers know that ATMs hold wads of cash in them, and therefore will steal the entire machine to take the cash. 
How to Protect Yourself From an ATM Scam
Examine the ATM: Always inspect the ATM for any unusual or suspicious components. Look for loose card readers, hidden cameras, or any signs of tampering. If anything seems out of the ordinary, avoid using that ATM.
Shield Your PIN: Use your hand or body to shield the keypad while entering your PIN from people around you and potential hidden cameras. Never share your PIN with anyone.
Use Trusted ATMs: Only use ATMs provided by well-known financial institutions or those located inside bank branches. These are less likely to be targeted by scammers.
Monitor Your Accounts: Regularly check your account statements and transactions for any unfamiliar or unauthorized activities. Early detection can help mitigate potential losses.
What to Do if You Have Been the Victim of an ATM Scam
If you have been the victim of an ATM scam, immediately report the incident to your credit union or bank. The sooner you report it, the better chances you have of recovering your funds. Additionally, we recommend canceling your credit card and utilizing a new PIN for your credit card replacement. 
Members 1st is Here to Help
If you are a Members 1st customer and believe you have been scammed at an ATM contact us immediately. Our services team will cancel your card and assist you with the lost funds from your account. 
If you are not currently a member and are located in New Jersey, we would love to welcome you to our credit union! See our membership page for eligibility and membership benefits.