Rental Car Discounts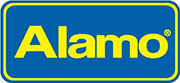 Alamo – Get to the fun faster.
Get up to 25% off your rental and receive additional coupons to save even more. With self-serve check-in you can skip the counter, check-in at the kiosk and drive away. It's that easy.

National Car Rental – You drive a hard bargain.
Save up to 25% and get additional coupons for your next rental. And, with the Emerald Club®, you can bypass the counter and choose your own car.


Love My Credit Union Rewards

You can get special discounts on Sprint cell phone service and much more at lovemycreditunion.org. Check it out!
Direct Deposit
The free and safe way to automatically deposit your entire net pay, Social Security, or pension check(s) into your Members 1st of NJ account. Never again make a special check cashing trip or worry about a lost, stolen or mail-delayed check. Your money is automatically transferred and immediately available every payday. When completing the Direct Deposit form, please use the credit union's Routing Number: 231278096.
Payroll Deduction
With free Payroll Deduction, you can have portion(s) of your net pay deposited into your credit union account(s). It's another convenient way to manage your money. You can use this service to make deposits to Savings, Money Market and  Club Accounts. It's the no excuses way to save.
Cashier Checks
For your convenience, you can have a certified check processed at any of our branch locations. >>View branch locations.
Money Orders
Money Orders are a convenient and safe way to make a payment and send money through the mail. You can purchase money orders for only $2.00 each.
Reloadable Visa Prepaid Cards
CUMoney Visa TravelMoney cards allow for safe travels. This reloadable card is not attached to your checking account, and can be easily reloaded. No need to worry about losing your debit/credit cards, or losing irreplaceable cash.
Chose between two types: Travel Money and Everyday Spend. For a comparison chart, Click Here.