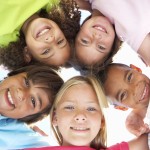 Members 1st Can Help You Get A Financial Head Start!
Youth Savings Account
Start saving money now for your future. Even putting away a little money each month can add up to big rewards later in life. Stop by the credit union to open the accounts you need today. If you are under the age of 18, a parent or guardian will have to be your joint account holder. View branch locations.
Youth Checking Account
You can save money with a Members 1st Youth Checking Account. This special account has no or low fees and includes all the convenient access services that make it easy to manage your money. Plus, unlike most "for profit" banks we will not fee you to death. You will now be an owner/member of your credit union. Try pulling that off at the bank down the street. Yeah right!
No Monthly Service Charge
No Minimum Balance
VISA® Check Card & ATM Cards Options
Pre-Paid VISA®  Check & ATM Cards Options
Free Mobile Banking Cell Phone & Tablet App
Free Nationwide Co-Op Shared Branches Access (Over 5,000 centers)
Free Surcharge-Free Co-Op ATMs Nationwide
No Joint Account Holder Needed (If 18 years old and employed)
Get Started Today!
Don't miss this opportunity. Open a Members 1st Checking and Savings Accounts today. Stop by our Vineland, Woodstown, or Bridgeton credit union locations for the details.

Online Resources To Help You Learn About Money- Check Them Out!
Young members can get a financial head start and advise with the FREE online money management websites we offer. Learn about budgeting money, college, credit, saving, jobs, financial products and services and much more. Click Here To Check Them Out!