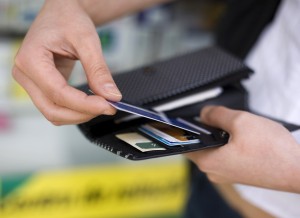 VISA® Platinum & Secured Credit Cards
The perfect solution for shopping, bargain opportunities, emergencies, and to track your travel expenses. You'll save money with a lower rate and enjoy the convenience wherever you go. Secured credit cards are also available.
No Annual Fee
25-day Interest-Free Grace Period On Purchases
Free Travel/Accident Insurance
Accepted Everywhere
Worldwide Cash Advance Option
No Balance Transfer Fee
ScoreCard Rewards
ScoreMore
Transfer Balances & Save Instantly!
Every dollar counts in today's economy. Transfer your high interest cards to a Members 1st VISA. With a lower interest rate and no or low fees, you can save money instantly.
ScoreCard Rewards
Members 1st of NJ FCU now offers ScoreCard Rewards, a rewards program that offers points for qualifying purchases. You can redeem these points 24/7 for top brand name merchandise, electronics, bicycles, golf balls, wine glasses, air hockey tables, grills, airfare, hotel stays, rental cars, vacation packages, tools, jewelry, and more. For every qualifying purchase you make using your ScoreCard Rewards Card, you earn valuable bonus points.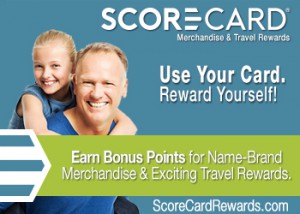 ScoreMore
Earn 2X, 3X, 4X & more bonus points even faster with ScoreMore. Just shop online or in store at participating retailers. New retailers are constantly being added to your favorite stores already included. Check out all of the participating retailers in the online mail and ScoreMore!
Log in at ScoreCardRewards.com to access the catalog and sign up.
Help Preserve Your Standard of Living with  MEMBER'S CHOICE™ BORROWER SECURITY
Member's Choice™ Borrower Security is a voluntary loan-payment protection product that helps preserve your family's standard of living if a protected life event unexpectedly happens to you.
Protected events include:
Loss of life, including those caused by acts of war
Disability, including those caused by acts of war
Involuntary unemployment
Protect Online Purchases With Verified By VISA
When making online purchases, you can get added protection with Verified by VISA. After you enter your payment information online, participating merchants will require you to enter your Verified by VISA password. You create your password when you register. Your password is an extra security step to safeguard your account and purchases. Learn more about the Verified by VISA program here.
Manage Your VISA Account Online
You can access your Members 1st credit card statements and pay your bill online. It's the easy and convenient way to manage your account.
Prepaid VISA Travel Card
The perfect solution when you want to control your travel spending. Simply deposit the amount of money you want to have available. It's the convenient and secure alternative to cash or checks. Reloadable too, plus there's no credit check or minimum balance requirement. Learn more.
Applying Is Fast & Easy!
It makes dollars and sense to carry a Members 1st VISA. Complete an application at the credit union or online and start saving today.

*APR = Annual Percentage Rate.