Here is the way to get a Better New or Used Vehicle Deal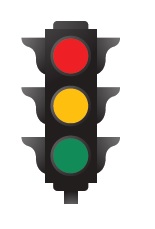 1. Choose the Vehicle You Want
Take advantage of the online vehicle research and resources you need, including car buying tips, reviews, ratings, CarFax®, price quotes and more. Check out our CUDL® Car Smart Resources, plus NADA and Kelley Blue Book pricing guides.
2. Get Your Loan Pre-Approved
You'll know what your monthly payment will be based on what you want to spend, not based on the dealer's financing plan that often includes higher vehicle and loan costs. With your financing already in place, you can negotiate the best possible price. Speeds up the car buying process too.
3. Loan Payment Protection
Member's Choice™ Borrower Security is affordable loan payment protection. Protected events include loss of life, disability and involuntary unemployment.
4. GAP Insurance Protection
When your vehicle is stolen or damaged beyond repair, your insurance company may only pay what your new or used vehicle is worth, not your total loan balance. MEM­BER'S CHOICE™ Guaranteed Asset Protection (GAP) is the affordable insurance that covers the difference between your new or used vehicle's value and your loan balance. Ask for the details.
5. Visit the Dealerships
Armed with your new or used vehicle loan pre-approval and your online research pricing, you can now negotiate the best possible deal. If you go to the dealer without loan pre-approval, never sign anything without calling the credit union first. You could end up paying a higher inter­est rate and financing costs.
If you feel pressured in any way, don't be afraid to walk out of the dealership. Experts recommend that you should never buy the same day you shop around. You'll get a better deal when you compare prices and services at up to three dealerships over at least two days.
6. Affordable Extended Warranties
Never worry about new or used vehicle repairs. You can eliminate unexpected expenses with your credit union's affordable bumper-to-bumper extended warranties and mechanical breakdown insurance. Ask for the details.
7. Drive Home Your Vehicle Deal!