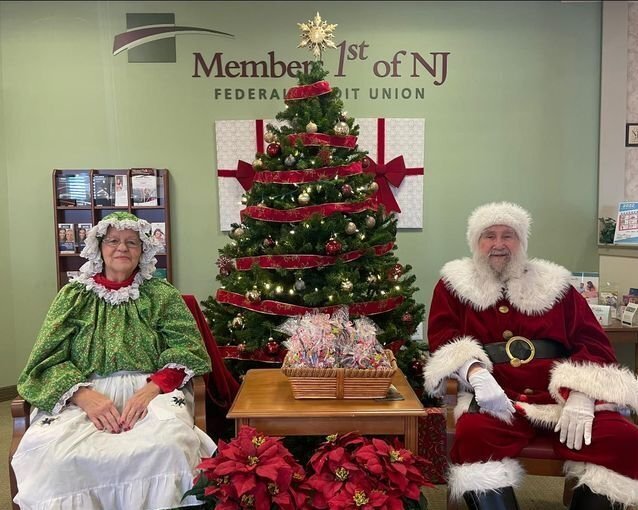 Santa's special appearance!
Attention, boys and girls of all ages! We have the most delightful news to share. Santa Claus himself will be gracing us with his presence at our Vineland branch, and you're invited to join the merry festivities!
But here's the extra special part: Santa has set aside a specific time just for you. From 9 am to 12 pm, our jolly friend will be spreading his magic and cheer, ready to listen to your wishes and sprinkle holiday joy all around.
So mark your calendars, set your alarms, and be sure to arrived promptly during this enchanted window of time. You won't want to miss your chance to meet Mr. Claus, and Mrs. Claus!
Whether you have a wish list ready or simply want to bask in the joyous atmosphere, Santa's limited appearance guarantees a delightful experience for everyone. Gather your loved ones, wear your brightest smiles, and get ready for a memorable encounter with the one and only.
Be sure to prepare your questions, practice your best ho-ho-hos, and come share the magic of the season with Mr. and Mrs. Claus!