New year, new you? Challenge yourself to save money this year – and get rewarded. Some find it difficult to save but with our KOFE Club Savings Challenge, it's easy.
KOFE (Knowledge of Financial Education) educates users in a financial way. For our members, KOFE is 100% free and easy to use.
How do you earn the cash from us? Here are the details:
 Call our Vineland office to open a KOFE Club Savings account.
 Set a savings goal for 2020. Ex: Can you save $1,000 by December 31, 2020?
 At the end 2020, Members 1st of NJ will deposit 10% of whatever is saved (up to $100)  in the KOFE Club.
 Register for KOFE.  Again, it is free and easy!
 Complete one KOFE activity, found in the KOFE Portal, each quarter of the year.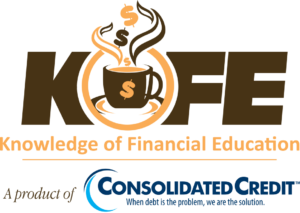 For complete details, ask a Members 1st of NJ representative.