Vacations are meant to give you some much needed rest and relaxation. Since lodging expenses can e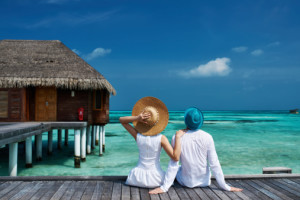 at up a huge chunk of your vacation savings, you'll want to make sure you find the best prices for them.
Here are a few websites to help you find the best deals on lodgings.
If you're strictly a hotel-type of person, check out Hotels.com, Priceline.com which include filters that let you choose by star-class, reviewer ratings, neighborhood, etc. To get really discounted, last-minute bookings, use phone apps like SnapTravel and HotelTonight.
For cozier dwellings, check out BedandBreakfast.com or BBOnline.com. These places tend to be more pet-friendly than others, so this is an especially good choice if you're traveling with your pooch.
If you're looking for lodgings for four or more people, renting a home may be the perfect choice. You'll have the comforts of home, including a kitchen and laundry facilities, at a much better price than renting multiple hotel rooms. Check out Airbnb.com, VRBO.com, HomeAway.com, and VacationRentals.com to find hundreds of homes you can rent for a day or longer.
What if you really just need a place to sleep and shower? Check out Couchsurfing.com where you can even rent a person's couch or guest bed for a few nights!