Celebrate this holiday season with more money in your pocket!
From now until the end of November, apply for a credit card or or transfer existing balances from another card to Members 1st of NJ.
Here are a couple of reasons to harvest more for the holidays:
1. Save money (put yourself in a great financial state).
2. 0.00 % APR  (most other credit cards charge higher interest).
3.Pay down debt (when transferring your balance to Members 1st, it may be easier to manage).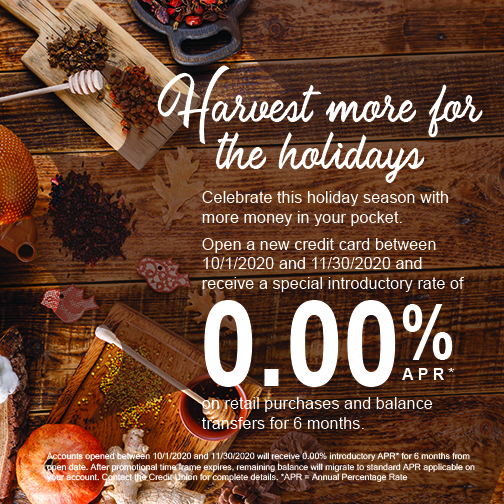 *APR = Annual Percentage Rate. Accounts opened between 10/1/2020 and 11/30/2020 will receive 0.00% introductory rate APR for 6 months from open date. After promotional time frame expires, remaining balance will migrate to standard APR applicable on your account. Contact the credit union for complete details.