All of us go through different life events that have a significant effect on our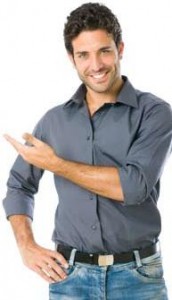 financial lives. Members 1st can help you make those transitions easier. Here are just some of the reasons why you should come to your credit union for the services your life demands.
Raising A Family: It will cost an estimated $241,080* for a middle income family to raise a child for 18 years who was born in 2012, up nearly 3% since 2011. That doesn't include the cost of college. Members 1st has the savings programs, loans and convenient money management services you'll need.
Planning for College: The cost of college and vocational training continues to rise. Planning ahead makes sense. Members 1st has the savings and student loan programs to help you get started.
Getting Married: When you get married, your future will depend on the financial choices you make. Members 1st is the one financial institution you can trust when you need a mortgage, joint accounts, new credit cards, debt consolidation, and more.
Buying a Home: When you decide to buy your first home, step up to a larger house, downsize for your retirement, or refinance, you have more money-saving options at Members 1st.
Getting Divorced: The impact on your finances can be substantial. You will need new accounts and could need a Debt Consolidation Loan or a Mortgage for a new home. Members 1st has the resources you'll need.
Changing Jobs: Members 1st can help you finance a new car or home, plus provide the convenient account access services you need, including Direct Deposit and Payroll Deduction.
Relocating: Whether your move is just around the corner or across the country, at Members 1st, you don't have to worry about switching your accounts to another institution. Regardless of where you live, you can conveniently access your accounts and conduct transactions with our easy access money management services. Your address may change, but your Members 1st relationship doesn't have to.
Preparing for your retirement years should start early. Members 1st has the financial planning you'll need to get the most out of your retirement. If you are about to retire or have already retired, we also have the convenient services you'll want, including Direct Deposit and easy access to your accounts.
Regardless of how old you are or where your life stands right now, don't hesitate to come to your credit union. We have the financial resources you need to make your financial life easier.
*U.S. Department of Agriculture Report