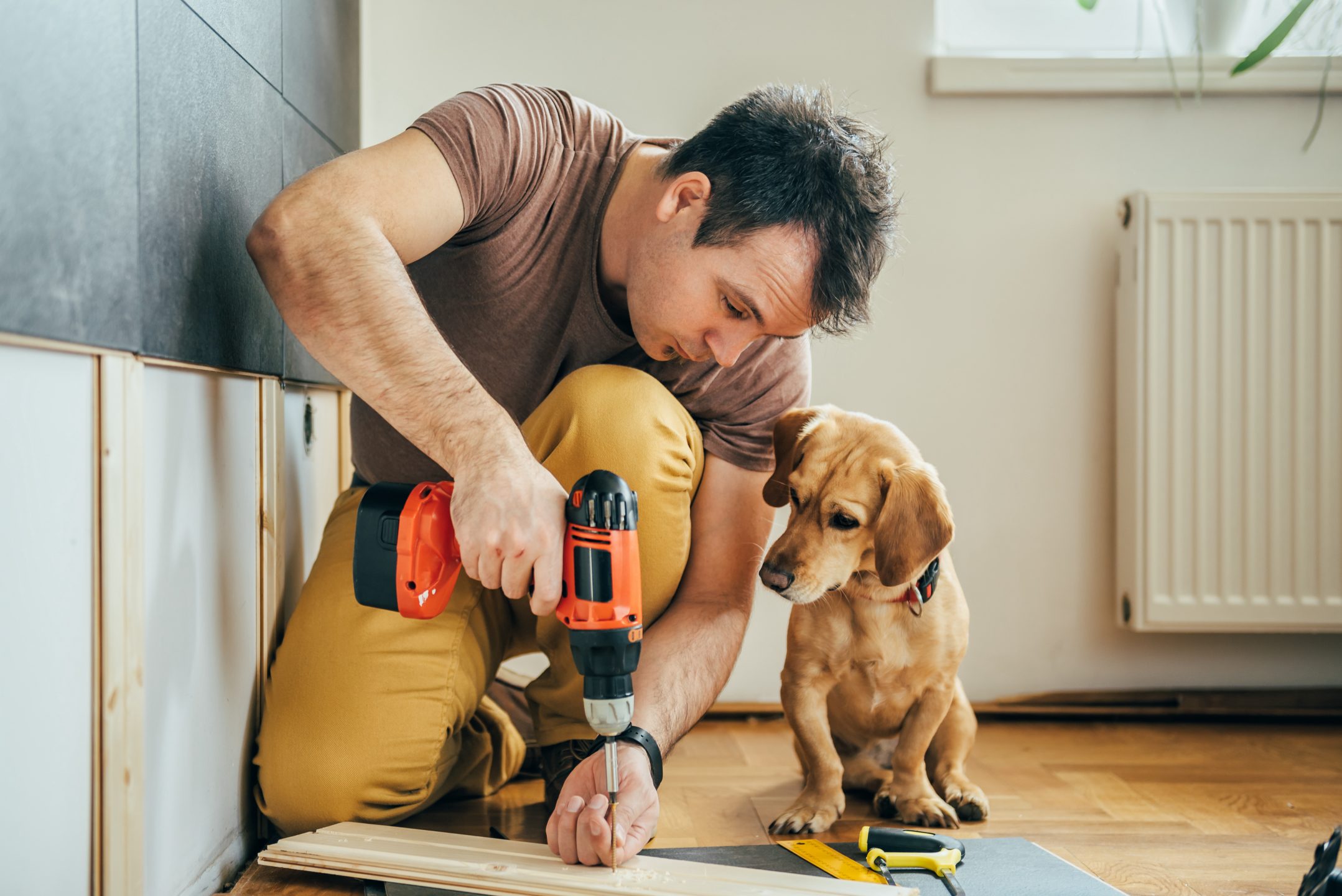 Spring is the perfect time for updating your home – whether it's a major makeover or just a simple refresh. Even if you're not planning on moving this year – or the next few years – your home renovation plans should consider the potential return on investment (ROI) when you sell. The good news is that the projects you'd like to take on are probably the home improvements with the best ROI. So, grab your paintbrushes, your hammer and nails – or the phone number of your favorite handy helper – and dream away with these top options: 
Interior Home Improvements
Expand Your Inside Living
The main reason most people consider moving is because they want more space. Here are some of the best ways to do that:
Make more room with what you already have. Building a whole addition is very cost-consuming. Finishing your basement, while not the least expensive home improvement, is a wiser investment because you can expect about 85% ROI according to Home Advisor. Whether you turn this area into an entertaining rec room or add a home office or guest suite, home buyers will appreciate the extra space.
Open up your floorplan. The majority of buyers also desire an open living area where family and friends can easily flow from the great room to the dining area to the kitchen. If your current layout is more sequestered, consider knocking down a wall or two and connecting your living space together.
Add a home office. More and more people are working from home, so it makes sense that buyers will appreciate a private workspace that can seal out the noise of pets and family.
Is your kitchen outdated – or are you just ready for a change? Here's the good news: according to

a recent study

, a mid-range remodel with return over 60% on your investment, but a minor remodel gives you even better ROI – an estimated 78%.

Updating your bathrooms always pays you back when you sell. In particular, buyers are looking for a walk-in shower and/or a full bath on the main floor.
Simple Interior Updates
Maybe your dreams are more along the lines of a quick home improvement than a major home renovation. That's perfectly fine! Buyers will appreciate updates like:
New appliances

New HVAC – especially if your current one is nearing retirement

Fresh carpet or hardwood floors (If your pets have damaged your floors, replacing or at least refinishing them is a must.)

New windows (If your windows are old and driving up energy costs, consider replacing them. It will make your home an easier sell, and you'll get about 70% ROI.)

Energy-efficient and smart home upgrades: According to a recent survey, 9 out of 10 of home buyers want energy efficient features – without losing out on performance.

Updated bathroom/kitchen fixtures: Don't want to go through a major bath or kitchen remodel? Changing out your sink fixtures and drawer knobs can make everything feel new again.

Neutral paint makeover: Neutral walls will help prospective buyers better imagine themselves and their furniture in your space. It also helps your home's photos look better online.

Exterior Home Improvements
Front Yard Curb Appeal
You want to make a good impression when your prospective buyers pull into your driveway – or when your in-laws drop by for a visit. Here are your best options:
Makeover your front porch into a comfortable, appealing living space. 

Update your mailbox and address numbers. Even the little details matter.

Replace your garage door – an estimated 94% ROI.

Add a manufactured stone veneer to your facade. This returns approximately 96% on your investment.

Discover your green thumb – or a good landscaper – and give your front yard some refreshing, natural beauty.
Backyard Living
Your backyard should be an oasis – a relaxing retreat after a long day of work or a welcoming space for entertaining family and friends. Investing in your outdoor living can bring good ROI when you're finally ready to move – and good memories for you in the meantime:
Add a deck or patio. A deck or patio is the foundation for your other outdoor upgrades, and it adds extra living space with a good return on investment (about 67-72%).
Speaking of living space, more and more people are looking for outdoor kitchens. It doesn't have to resemble a Food Network set, but adding this feature is a big attraction for home buyers.
One easy update for your backyard? A firepit. People love this feature for extending their outdoor season into fall. Hotdogs or s'mores over an open fire? Yes, please.
Home Sweet Home
One reason you might hesitate turning your dream into reality is rising product and repair costs due to supply chain issues and inflation. But, the average owner has also seen a rise in home equity of over $55,000.
With a low-interest fixed-rate or line-of-credit home equity loan from Members 1st of NJ, you can easily move forward with all your home improvement plans. No matter your reason for renovation, now is still a great time to do what you dream. 
Check out all the details on our home equity loan specials, and turn your home into cash!