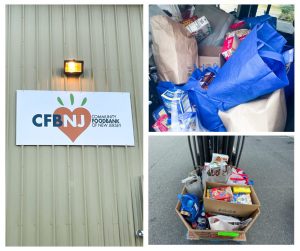 Our economic environment has left more children in our community facing hunger. Area credit unions have joined together to conduct a kid-friendly food drive starting June 1 through July 31. Please consider dropping off any of the listed items below to our locations.
Help to ensure that children in need continue to receive nutritious meals throughout the summer by donating the most needed items:
• Peanut Butter and Jelly
• Canned Pastas – Spaghettios or Ravioli
• Canned Soups
• Macaroni & Cheese
• Pasta
• Breakfast Cereals and Oatmeal
• Pancake Mix
• Granola Bars
• Fruit Cups
• Pudding Cups
• Snack Boxes of Raisins and Cranberries
• Juice Boxes
Members 1st of NJ Federal Credit Union will be donating all food items to the Community Food Bank of NJ Southern Branch.