My Financial Fitness
Managing your money just got easier…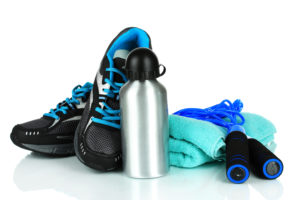 Because our online banking and mobile app is available 24/7, "My Financial Fitness" is too. Log in to your online account now to check it out.
"My Financial Fitness" is a personal financial management tool. It can be found when you log into your online banking or mobile app! With the capability of adding all of your finances, this feature provides an entire overview, helps set budgets, monitors your cash flow, keeps you on track with set goals, and also calculates net worth.
Plug in your finances from different institutions, whether it be your credit cards, auto loans, savings accounts, checking accounts, or even bills. Now that you can view all of your finances from one location, getting financial fit should be a breeze.
---