Don't Wait …Use Your Tax Refund Direct Deposit
The fastest and safest way to get your tax refund is direct deposit. You can get your tax refund direct deposit in as little as 10 days!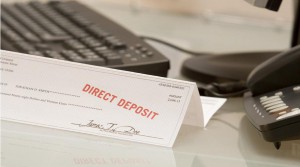 Over 73 million taxpayers have chosen direct deposit because it is safe, convenient and easy.
With direct deposit, you won't have to worry about your check being undeliverable, lost or stolen.
The money goes right into your account. There's no need to come to the credit union to deposit a check.
When completing your tax refund, make sure you have the correct information. Include your Share Savings or Share Draft Checking Account number and our Routing Number: 231278096.
Give it a try this year if you haven't already!
Any questions or concerns?
Contact Us
---