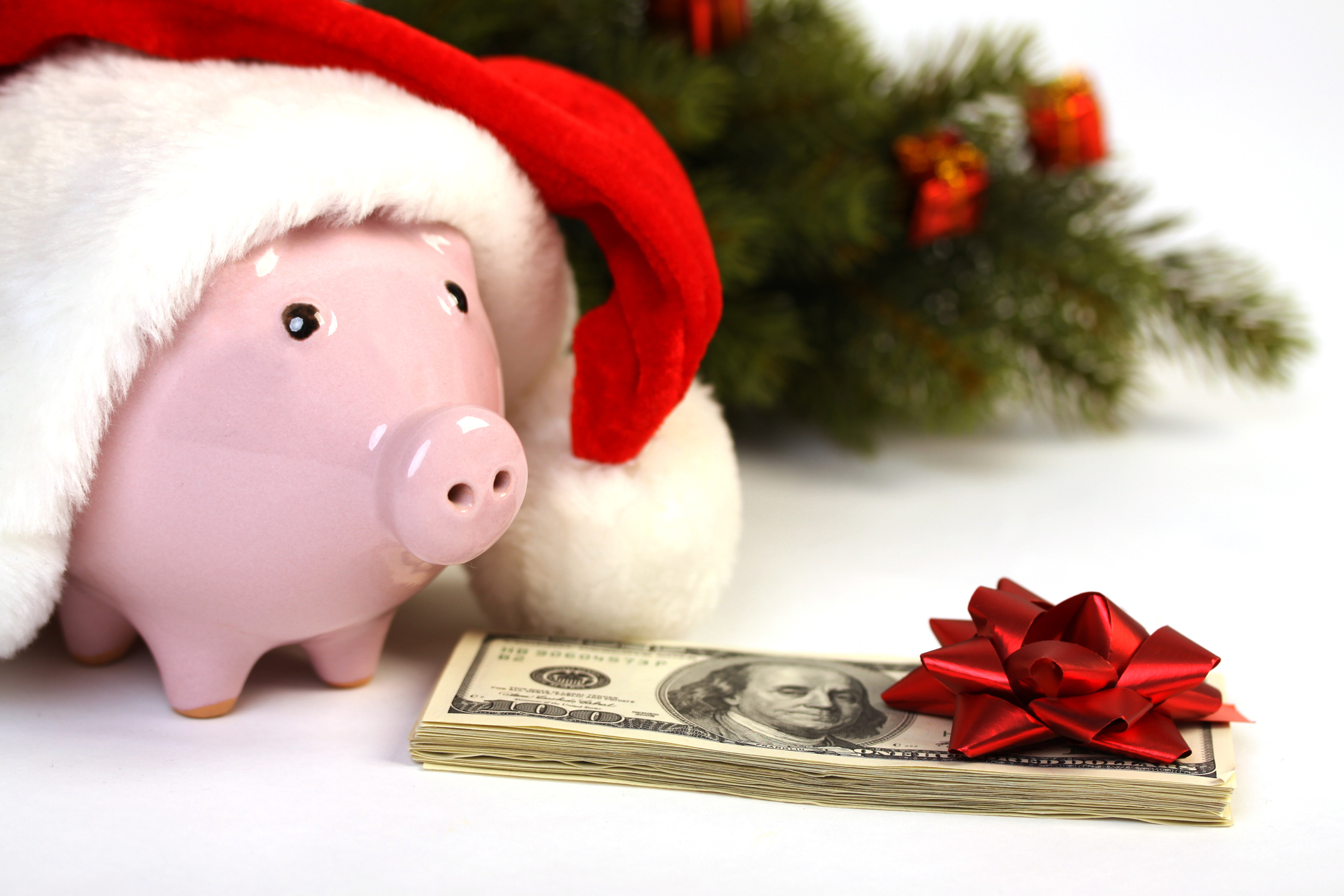 Don't look now, but the holidays are fast approaching. Right now you might be adding up all the upcoming costs in your head and wondering how you can best manage your money.
Read on to find out how personal loans for the holidays can help make your season a little bit merrier.
'Tis the Season for Shopping Smart
As the weather cools down, the holiday shopping rush warms up. Big, shiny catalogs begin arriving in the mail, stores seem to change to red and green overnight, and kids wax eloquent with Santa lists of novel length. 
When your hands are full of your family's wish lists — and let's be honest, a few of your own — you may wonder how you can make this season special without paying too high a price. 
Let's go over some basic tips so when the new year arrives, you aren't unpleasantly surprised by the balance in your account or the bills in the mailbox:
This seems more than obvious, but as the season rolls on, more ads arrive, more parties pop up, travel plans change, and there's always the chance of an unexpected expense or two. Set a reasonable spending limit for the loved ones on your list, and then keep track of each purchase for each person.
You may have noticed that "Black Friday" happens earlier and earlier each year, with certain retailers advertising such sales as early as the summer. Deals aren't going anywhere, and by doing your due diligence — shopping around — you can easily find the best deal on that one-in-a-million toy-of-the-year that is a holiday must.
Beyond this, make sure you search for special offers. Some stores offer deals that don't require opening a high-interest-rate credit card. They may provide free shipping, or some may offer store gift cards after buying a certain amount of products, which you can then use on any other wish list items they carry. 
Many will offer buy-one, get-one deals or coupons that give you a dollar amount off your total purchase. Others may offer cash back, which can go a little ways toward helping you stay on budget. 
There are also numerous online coupon collectors where you can hunt for a discount at your retailer of choice.
Sure, you're thinking about this holiday season, but there's no time like the present to think about the future. Shopping after-holiday sales or setting up a special savings account where you can stock away money throughout the year can make you look like a genius when the next season rolls around. 
Just imagine how merry you'll be when you're not scratching your head looking at your wish lists in one hand and your bank account in the other.
What's So Special About Our Holiday Loans?
When it comes to making your list and checking it twice, forget leaning on your high-interest credit cards and racking up months of payments that never seem to make a dent in your outstanding debt.
Our holiday loan special offers as much as $3,000 for 24 months with current interest rates as low as 6.45% APR (annual percentage rate). That makes it so much easier when buying that plane ticket to see your family, planning that holiday party for friends, or buying meaningful gifts to place around your tree.
Make this season one to remember. Check out our personal loans for the holidays, and apply today.